Horse'n Around
LOOK AT ME NOW!!   Charlie's sire is Saltador ORO who has important foundation sires in the lines of Terry, Guardiola and Cardenas.  Charlie has started his training.  He looked like a pro as soon as the trainer got on him.  Well under saddle now and showing his excellent breeding, he also has a new filly on the ground sired by him.  She is beautiful and graceful and will be a wonderful candidate for anyone looking for a special Andalusian to raise and train. She has already taken to the halter well at less than a week old and loves to be handled.   She will be available for purchase in five months or so. She will be handled constantly and will have had ground work every day until then.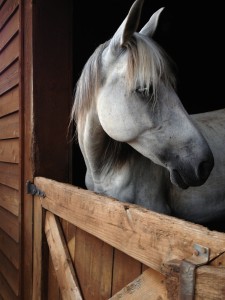 Osa Linda
Osa Linda's filly  is now one year old and is gracefully and willingly doing her ground work.Her conformation is as close to perfect as it gets.  She will be a bigger horse, probably around16 hands.  She leads like a pro and has learned to lower her head with no problem.  She also side passes with little pressure and seems to love the work.  She will be gray when grown. Her sire is  national grand champion Saltador.  One can see the reflection of her excellent lineage in her movement.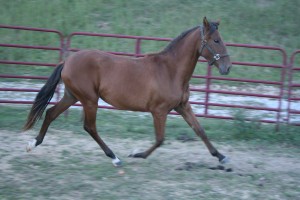 Rafaella
Rafaella has completed her training with our professional trainer.  She loves to go and we are teaching her to excel at  side passing.  We work her frequently with the long reins. She was shown at ERAC  in working equitation, won a white ribbon  and won the championship in reining.  Her maneuverability is amazing, she can turn on a dime if asked. She is sweet, loyal and wants to please. Her sire is grand national champion  Magico and her grandfather was grand national champion Cordobes. We are teaching her the Spanish walk and she is doing well. We are working on the piaffe.
She is 15.3 hands. She is ready to start her dressage training and is available at $12,000.